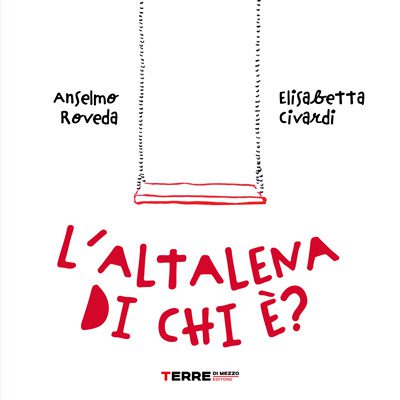 L'altalena di chi è?
Whose Swing Is It?
Anselmo Roveda
Elisabetta Civardi
ISBN: 9791259960238
The game most loved by all children becomes the occasion to experience cooperation and inclusion.
Bear likes to swing alone. All the time. All day. But Badger, Dog, and all the others like to swing too. Yet, Bear never leaves it, never. And so, often, someone is sad.
The dog then has an idea: he calls his big cousins that close the playground and get to work.
The next day, instead of the swing, there is a new game, where there is room for everyone, even for Bear.
SPEDIZIONI NAZIONALI GRATUITE PER ORDINI SOPRA I 29 EURO. CONSEGNA IN ITALIA IN 2-3 GIORNI LAVORATIVI.