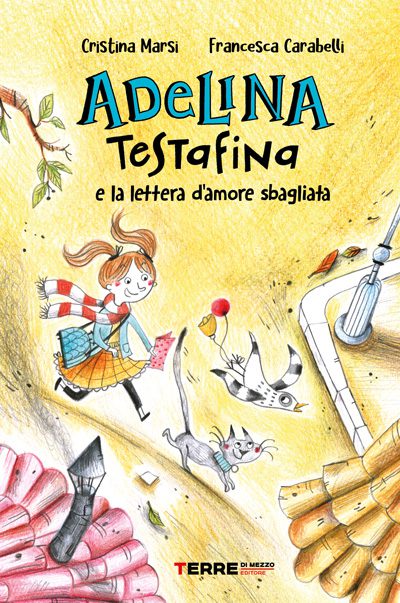 Adelina Testafina e la lettera d'amore sbagliata
Smart Adelina and the Wrong Love Letter
Cristina Marsi
Francesca Carabelli
ISBN: 9788861898554
Francesca Carabelli finalista Mostra Illustratori Bologna Children's Book Fair 2021
A carrier pigeon delivers a love letter to Adelina, but our little investigator immediately understands that it cannot be for her: "The writing is small, shy.
Words make you blush.
They describe hair silky, deep gaze, distant sunsets.
Of course it's not for me. I do not like this at all, bleh! ".
So Adelina and her trusty cat Bricco search the author of the mysterious letter and, above all, the recipient.
With a surprise ending!
The second adventure of Adelina and her "talking" cat.
6,99 € – 11,40 €
SPEDIZIONI NAZIONALI GRATUITE PER ORDINI SOPRA I 29 EURO. CONSEGNA IN ITALIA IN 2-3 GIORNI LAVORATIVI.